Guiding Your
 Business
Business Intelligence 
vs. Business Analytics
You have a difficult job. Every day you face important decisions impacting the very survival of your business. You know you need good information, from both inside and outside of your company, to inform your decisions. You need Business Intelligence and Business Analytics. But, what does that mean? Aren't those the same thing? Business Intelligence (BI) and Business Analytics (BA) are closely related, but there is a key distinction between them that can mean the difference between making and missing your growth goals.
Today's construction market is more competitive and faster paced than at any other time in history. To stay in the game, you need key performance indicators (KPIs) to understand what is happening in your own company as well as in the markets you serve. Understanding what has happened allows you to react and keep pace with the market. But you know, it takes more than that to manage and grow your business. Knowing what has happened is certainly an important part of understanding your business. But, you also need to be able to look forward, using information available to you now, to make the best critical business decisions possible to meet your goals. To do this, you need to really know the things that drive your market. To make that possible, you need to understand not only what happened, but why it happened.
This is the key difference between Business Intelligence and Business Analytics. BI is most often defined by the operational data an organization collects and maintains in a data warehouse or data mart along with the query and reporting tools necessary to help answer questions related to what has happened in their business and market. Data warehousing is not a business analytics function, although the data can be used for analysis. BI is focused on querying and reporting, but it can include reported information from a BA analysis. 
BI can help answer questions such as what is happening at the moment, and also what business actions are to be taken based on prior experience. BA, on the other hand, can help answer questions such as why it is happening, what new trends may exist, and what is the best course for the future. BI is used to report and visualize patterns in the data you have stored, but BA seeks to explain why the results occurred based on analysis of key drivers that impact your market and your company performance. This is the first step in generating correlations between your operational data and the drivers that allow predictive analytics. In summary, Business Analytics uses the patterns identified from BI data to enable decisions that make a measurable impact in improving the performance of your business.
Whether you use a data warehouse, or simple spreadsheets, you already have the important operational data you need to report what has happened and use that to manage your business. To start to look for answers to questions about why, you will need other data. Some of this data may come from inside your company, such as measures of customer satisfaction, sales pipelines and market research. Other data will need to be obtained from outside your company, for example, market demand for your products, construction industry health metrics, US and global economic indicators, and local conditions. The data you need will depend on a number of factors. The number and type of products/services you offer, geography you cover, competitive position, growth strategy, degree of predictive accuracy needed, in-house analytics capability and available budget, all contribute to defining the data you will need to support better decision making.
Of course, one of the most important drivers of your business is the demand for your products and services within the markets you service. Knowing when and where your products and services are required on construction projects, and your ability to respond to that demand, are directly correlated with the revenue you generate. The Network Intelligence and Analytics Team at The Blue Book Network has developed the tools and the data your business needs to find and apply data patterns and move your decision making from reactive to predictive helping to secure competitive advantage in your market. Now, for the first time, we are making a trove of these market insights available for FREE on TheBlueBook.com!
Network Intelligence for ALL!
The Blue Book Network Intelligence and Analytics Team has created thousands of industry data searches on products, companies, bidding information and trends to help not just our current Network members, but the entire US commercial construction market. You will find the tools we have developed, the company and project specific information we generate, and the demand data we have released under the Network Intelligence tab on TheBlueBook.com. See Figure 1, below.

Figure 1: Network Intelligence navigation menu as found on TheBlueBook.com
To access the demand data, click on BidScope Plus under the Tools column. Currently, you will find industry product intelligence profiles for Carpet, Concrete, Doors, Fencing, Flooring, Roofing, Signs, Tile and other products, with more added weekly! Let's walk through an example of how one industry player can leverage this Network Intelligence to help get its fair share in the marketplace.
Network Business Intelligence for Green Roofing Contractors
For a subcontractor, in this example, and roofing contractor looking for Green Roofing opportunities, it's all about winning the project. But you need to know what types of projects generally call for green roofs to focus your attention on the right opportunities. If you were to base your thinking on the many articles written about the adoption of green roofing solutions, you might focus your attention on Offices. But the data will tell you a different story. Figure 2 reveals that green roofing is being specified in Schools and Apartments & Condominiums. Other important information shows that new construction represents less than half the Network opportunities, while Alterations/Renovations, Improvements and Additions make up the bulk of the green roofing market in The Blue Book Network. Therefore, maybe leveraging the Network to connect with Facility Managers at Schools, Colleges and Universities as well as those managing Apartments & Condominiums would be a good strategy, as an example.
Be sure you know what your data is, so you know what it says So, that seems to be some pretty valuable insight, at least at a high level, that you can use to back up your proposed strategy. But before you stake your future on any decision, you need to be sure that the information you have actually answers the question you have posed. As information becomes more prolific and easily available, the challenge becomes understanding exactly what each piece of information means. Where does it come from? How is it measured? What is being measured, and over what time period? These, and other questions, define what the data is and what it can help answer for your business. It is just as important to know what the data isn't. BI dashboards with tables, charts, and mapping visuals can be extremely helpful at providing quick access to key indicators. But these quick-look visuals can also lead to misinterpretation if it is not clear exactly what defines the data being shown, and what questions each table and chart are designed to answer.
Misreading visualizations or inadvertently combining information across multiple views of the data is easy to do, and can lead to answers that appear reasonable and correct, but are we in fact answering a different question than the one you are asking? As an example, schools and apartments are strong structure types for green roofs, as are renovation/alteration projects in general. So...should you target the Facility Managers of these building types? Let's find out.
The bar chart in Figure 2 clearly shows that Schools and Apartments are high on the list of projects specifying green roofing over the last year with 273 and 120 projects, respectively. The pie chart shows that "New" projects (the dark blue wedge on the left) represent about one-third of the whole. It seems to make sense that targeting Facility Managers is a good call. But, remember what the pie chart data is, and what it answers. The pie chart shows the breakdown by type for ALL the projects specifying green roofing. It does not tell you how many New projects were Schools or Apartments. To answer those two questions, we need to dig deeper.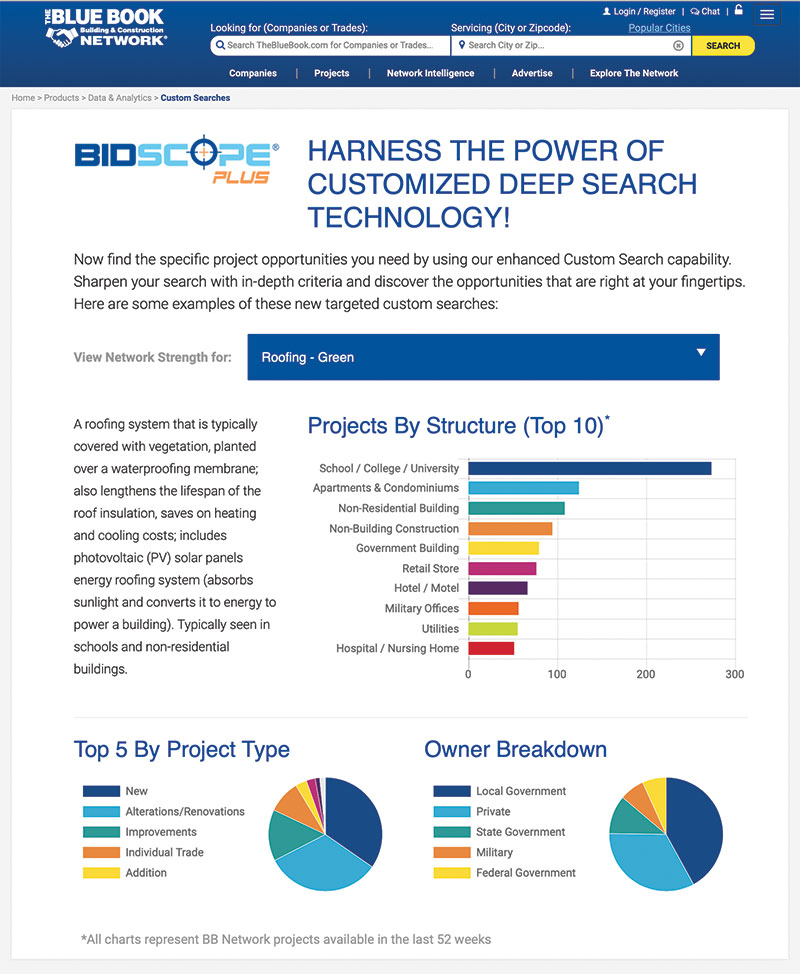 Figure 2: Network Intelligence Custom Search for Green Roof Specifications in last 52 weeks as found on TheBlueBook.com
Here is where The Blue Book Network Intelligence and Analytics Team is uniquely positioned to assist you with the tools and analysis to address your specific questions. Using the more detailed data visualized in SpecScope, we can actually see that new green-roofing School projects are only 27% of all green roofing School projects (see Figure 3), which is even lower than the 33% seen in Figure 2. This is even a stronger story for connecting with School Facility Managers.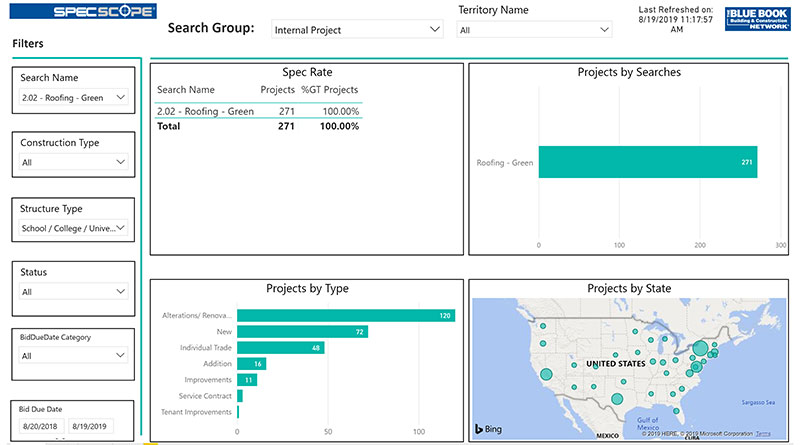 Figure 3: Green Roofing in Schools, Colleges, Universities
Now let's dig into Apartments and Condominiums (see Figure 4). Oh boy, what happened? New projects now represent more than 70% of the opportunity. Time to rethink your approach to Apartments. A pattern like this may indicate that apartments are not well suited to retrofitting with a green-roofing system, at least not based on recent history. So, time to reach out to those GCs bidding new apartment projects!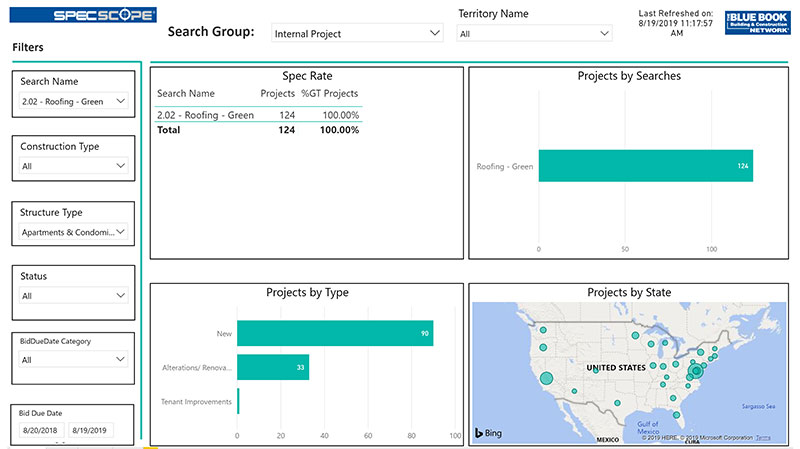 Figure 4: Green Roofing in Apartments and Condominiums
Blue Book Network Intelligence, the pathway to peak performance BI and BA are critical to the success of your company, and taking the time to understand the differences, as well as to be sure you define and assemble the correct key indicators, is a necessary step in your decision-making process. According to Gartner, a leading research and advisory company, close alignment of BI with performance management has the power to reduce costs, create growth and transform enterprises, all by supporting better decision making throughout an organization.
To get started on the path to peak performance, contact The Blue Book Network's Intelligence and Analytics team at (855) 853-6235 or 
enterprise@mail.thebluebook.com.